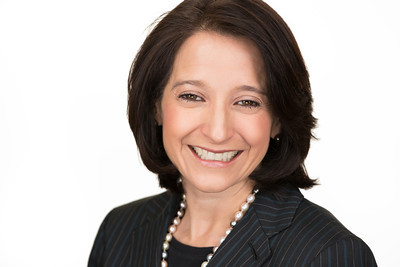 LESLIE G. ASHBY
Ashby LLP, Partner
Provides advice and support to businesses to assist and manage legal affairs. Private practice focusing on state and federal commercial litigation, including shareholder and partnership disputes, breach of contract claims, commercial collection matters, covenants not to compete, trade secret matters, employment counseling and litigation matters, construction lawsuits, and product liability claims. Ms. Ashby also has extensive experience in defending environmental and toxic tort claims and representing individuals and companies in libel, slander and other matters involving First Amendment issues. Her work includes representing clients at both the trial court level and on appeal. She serves as an attorney ad-litem and guardian as-litem by appointment for several state district courts in Harris County, Texas.
1991-1999 Jackson Walker L.L.P.
Partner
Civil litigation; represented clients in lawsuits throughout the state of Texas, in both state and federal court. Among her successes is working on the team that won a defense verdict in the Texas cattlemen's business disparagement lawsuit against Oprah Winfrey concerning mad cow disease. She also includes in her successes a defense summary judgment and directed verdict in a lawsuit involving soil contamination claims at a former retail service station site and a Texas Court of Appeals' decision affirming that summary judgment.
EDUCATION:
University of Texas School of Law – Austin Texas
Juris Doctorate – Graduated May 1991
University of Texas – Austin Texas
Bachelor of Arts – Government - Graduated May 1988
REPRESENTATIVE CLIENTS AND VICTORIES:
Won summary judgment on indemnity claim for recovery of attorneys' fees that was affirmed on appeal.
Won bench trial for accounting firm in oil and gas matter.
Negotiated complicated settlement for real estate developer with a major utility company on a real estate matter.
Represented statewide company on employment matters, including claims filed with the EEOC and TWC claims.
Represented local company in negotiating independent contractor agreement with major Fortune 500 energy company.
Counseled local companies on employment matters including covenants not to compete and nonsolicitation agreements.
Represented national distributor on collection matters throughout the state of Texas.
Represented local TV station on first amendment issues.
Represented businesses and individuals on pre-judgment writs of execution to protect assets during the litigation.
Represented local shopping center in its forcible detainer actions.
Represented a local nonprofit organization on several real estate litigation matters.
SPEAKING ENGAGEMENTS:
HBA Voir Dire Program
2011-2015
University of Houston Small Business Center
Presented Seminar: Successfully Negotiating Business Contracts
March 2012
University of St. Thomas speaker
1998: Class Speaker on First Amendment Issues
University of Houston Clear Lake
1998: Panelist on First Amendment Issues
PUBLICATIONS:
Effective Motion Practice in Texas: Procedural and Dispositive Pretrial Motions
Authors: Leslie Garcia Ashby, Gregory P. Crinion, Cory S. Fein and Bruce C. Morris
Presenters: Leslie Garcia Ashby, Gregory P. Crinion
Underground Storage Tank Cost Recovery and Litigation
Authors: Robert P. Palmer, Gregory P. Crinion, Leslie A. Garcia, Cory S. Fein
Environmental Law and Litigation in Real Estate Transactions
Southern Methodist University School of Law
November 1992
ADMISSIONS AND RATING:
Texas Supreme Court
United States District Court for the Southern District of Texas
United States Court of Appeals for the Fifth Circuit
"AV" "Preeminent" Peer Review Rated by Martindale Hubbell
MEMBER:
Houston Bar Association
State Bar of Texas (served on the Child Abuse and Neglect Committee)
Houston Downtown Management District Board of Directors (currently serving as Secretary)
West University Softball Association Auxiliary
CCE teacher, St. Michael's Catholic Church
Hispanic Bar Association (served as both a Board Member and as President 1997-1998)
Served on West University Little League Auxiliary Board (Vice President, Development)
Served on Board of Lone Star Legal Aid (served as both a member and the Chair)
Served on Board of Houston Young Lawyers Association
Served on Editorial Board of The Houston Lawyer
Served on School Board of River Oaks Baptist School
Served on Board of Houston Hospice
Served on Board of Houston Achievement Place (Former Vice President)
Served on Strategic Planning Committee for Associated Catholic Charities
Served on Endorsement Committee for the Houston Hispanic Chamber of Commerce PAC
Leadership Houston, Class XVIII
Ms. Ashby may be contacted by telephone at (713) 739-1100 or electronically at leslie.ashby@ashby-llp.com