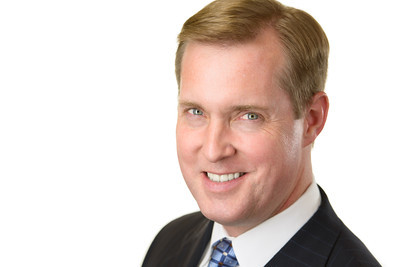 CHRISTOPHER L. "KIT" ASHBY
Ashby LLP, Partner
Provide advice and support to businesses to assist and manage legal affairs. Private practice focusing on state and federal commercial litigation, shareholder and partnership disputes, breach of contract claims, commercial collection matters, advertising law, construction lawsuits, and product liability claims. Mr. Ashby has successfully tried numerous civil lawsuits in the trial courts of Harris County, Texas. He has also represented and won cases on appeal for his clients. Mr. Ashby has represented a local sports franchise and major regional automobile distributor on various matters around the Gulf Coast area. He has conducted investigations for employers regarding employee matters. Mr. Ashby has served as a court appointed receiver and as a court appointed guardian ad-litem.
U.S. Marine Corps
Major
Camp Pendleton, California
Judge Advocate
Prosecuted and defended Marines and Sailors accused of crimes, including murder, rape, child abuse and theft, in over 200 court-martial and administrative discharge boards.
EDUCATION:
University of Texas School of Law – Austin, Texas
Juris Doctorate – May 1990
Vanderbilt University – Nashville, Tennessee
Bachelor of Arts in Economics – May 1987
Bachelor of Arts in Political Science – May 1987
CLIENT SUCCESSES:
Won jury trial representing partner in a partnership dispute against his former partner and company for amounts earned during the business relationship. Judgment affirmed on appeal.
Malone v. Patel, 397 S.W.3d 658 (Tex.App-Hous. [1st Dist.] 2012, pet. denied)
Won motion for summary judgment for breach of contract during trial applying Japanese law in a Texas court. Summary judgment affirmed on appeal.
PennWell Corp. v Ken Associates, Inc., 123 S.W.3d 756 (Tex.App.-Houston [14th Dist.] 2003, pet. denied)
Won bench trial concerning dispute of ownership of real estate and the harvesting of trees. Judgment affirmed in part on appeal.
Cullins v. Foster, 171 S.W.3d 521 (Tex.App.-Hous. [14th Dist.] 2005, pet. denied)
Won construction defect arbitration representing automobile dealership against architectural firm.
Negotiated favorable settlements for EIFS manufacturer in cases across the state.
Negotiated favorable settlement for automobile dealership in construction defect case against general contractor, subcontractor and owner's representative.
SPEAKING ENGAGEMENTS AND BAR ACTIVITIES:
HBA Voir Dire Program
2011-2015
HBA New Licensee Institute
January 2015
Rice University
Lecturer
Sport Law
LICENSED TO PRACTICE BEFORE:
Texas Supreme Court
United States Supreme Court
United States District Court for the Southern District of Texas
United States District Court for the Northern District of Texas
MEMBERSHIPS:
Member Houston Bar Association (served on the Special Olympics Committee)
State Bar of Texas (served on the Child Abuse and Neglect Committee)
Hispanic Bar Association (served as both a member and as a director)
West University Little League (served as an agent)
Leadership Houston Class XVIII
Mr. Ashby may be contacted by telephone at (713) 739-1100 or electronically at kit.ashby@ashby-llp.com